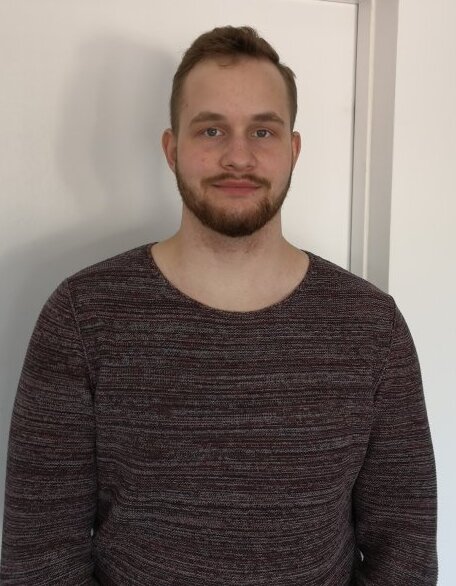 Image: Konrad Hotzel
Konrad Hotzel was born on February 2nd, 1999 in Eisenach (Germany).
After finishing his A – Levels in 2017 he started to study Chemistry
at the Friedrich-Schiller-University in Jena. 2020 he joined Prof. K.
Peneva´s research group to do his Bachelor on synthesis, reactivity
and application of tetrabromo Perylene Monoimide – Dyes. In
his free time, he likes to do sports and playing the guitar.